CHILDHOOD CENTRES RECEIVE WATER INFRASTRUCTURE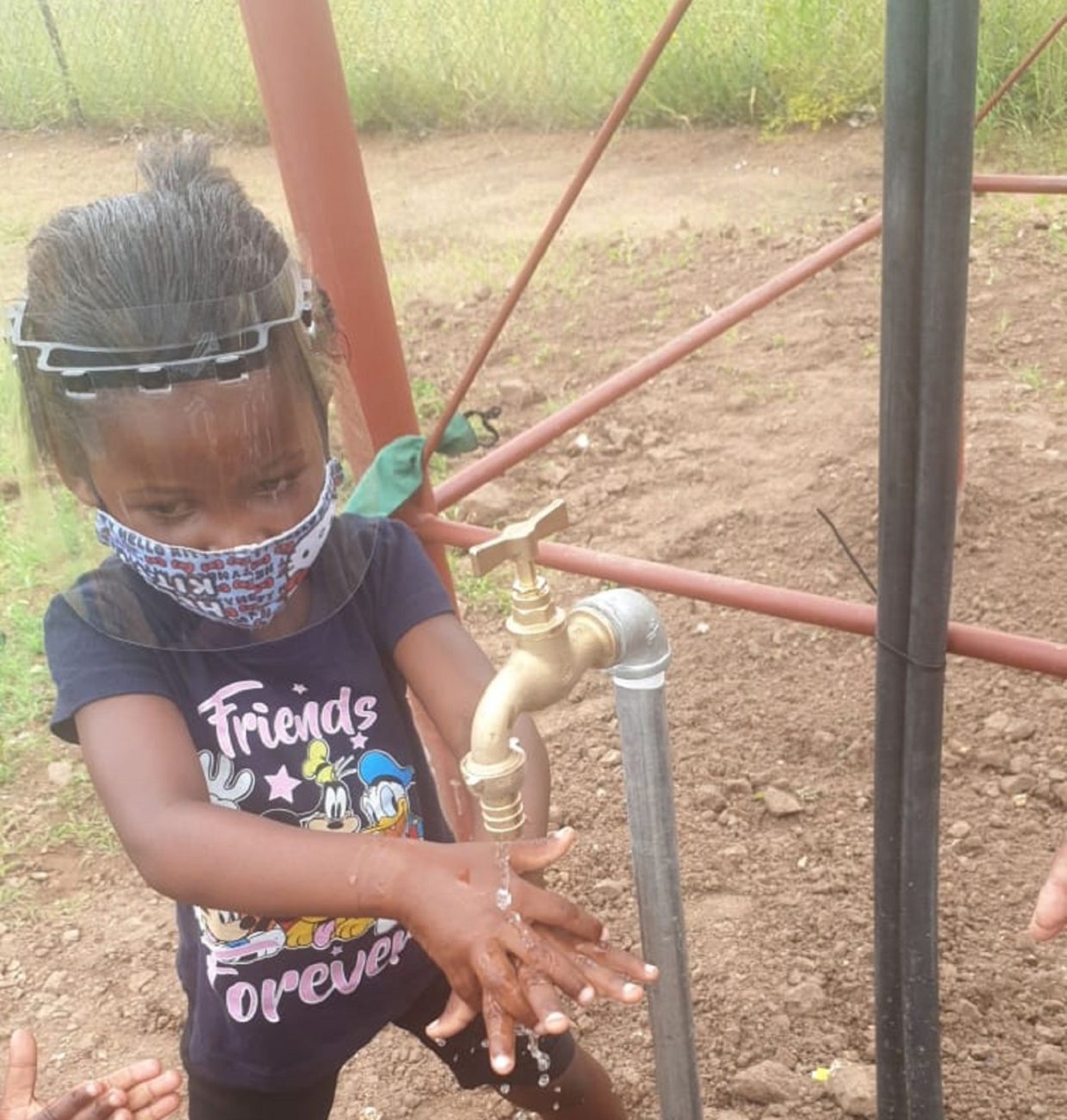 July 2021.
Water infrastructure has been implemented at Early Childhood Development (ECD) centres, in rural villages in the Blouberg Municipal District of the Limpopo Province, to ensure that young children and staff have access to clean and tested water as part of a socio-economic development programme.
Borehole installation and water sample testing has been completed at Serakalala Crèche and Pre-School; and Thusanang Crèche and Pre-School, with plans underway to provide the same infrastructure at a third childhood centre. This project, which is funded by Soutpan Solar Power, was prioritised as access to water is essential, not only for drinking, but for hygiene and sanitation during the COVID-19 pandemic.
"We used to have to buy water locally or wait for access to municipal water, which was then stored, as it was only available to us once a week. Now that we have a borehole, both children and staff can wash their hands frequently, especially now during Covid," explained Johanna Lebepe, Thusanang Crèche and Pre-School.
Access to water also means that the schools can plant vegetable gardens on site as a food source for both the schools and community families.
"We have also managed to plant vegetables at the back of our classes that we will feed our children with and earn an income from in the near future," added Johanna Lebepe.
Speaking on behalf of Soutpan Solar Power, which supports a number of communities in the Blouberg municipal area, Economic Development Specialist, Harrisinah Theka, explained that there is a general need for additional water infrastructure in the area, as it is a challenge particularly experienced by schools and ECD centres. The water is costly to buy privately, which means that often these schools go without.
The project included assessing ground water availability, drilling to access water, installing the necessary borehole equipment and lastly ensuring that water samples were laboratory tested to ascertain safety and suitability for drinking, cooking, washing, and agriculture.